PHILIPPINES, 21 December 2022—Microsoft Philippines recently hosted its 2022 Partner Awards, recognizing partners for their outstanding, innovative efforts to positively impact stakeholders every year. This year, four organizations received various distinctions: ePLDT Inc., Kation Technologies Inc., Microgenesis Business Systems, and Noventiq Philippines.
"It is through our partners and the work they do that Microsoft's mission to empower every person and organization on the planet to achieve more is driven forward," said Microsoft Philippines Chief Partner Officer, Fides Ricasa. "Now more than ever, innovation and resilience must be proliferated at scale and so we recognize the critical work our partners do towards that goal and celebrate them through these awards."
This year's panel of judges included Microsoft executives, who assessed nominees based on their business performance, innovative use of Microsoft technology and the subsequent impact delivered to their customers.
The 2022 Partner Awards featured seven categories:
The Azure Customer Recruit Award, given to the partner that has excelled in delivering outstanding business value through Microsoft Azure.
The Business Applications Recruit Customer Award, given to the partner that has excelled in delivering outstanding business value to Microsoft Business Applications.
The Teamwork Excellence Award, given to partners who deliver best-in-class Microsoft Teamwork solutions supporting customers through their digital transformation journey.
The Security Excellence Award, given to the partner that has excelled in providing customers with end-to-end security solutions.
The Tech Intensity Award, given to the partner that has excelled in driving tech intensity, and demonstrates commitment to learning.
The Customer Centricity Award, given to the partner most dedicated to building and responding to customer interactions in a way that exceeds customer expectations and satisfaction.
The Rising Star Award, given to the partner that has demonstrated strong customer focus and success in delivering outstanding business value.
ePLDT Inc. brought home three of seven awards.
First, the company was given the Customer Centricity Award for demonstrating its deep customer knowledge through comprehensive assessments to create a holistic view of its customers' strengths and opportunities.
In addition, ePLDT won the Azure Customer Recruit Award by migrating the workloads of one of their largest customers in the education sector, resulting in a substantial reduction in enrollment time for students. Meanwhile, for one of their largest retail customers, ePLDT used Azure Public resources to support customers' data warehousing requirements, enabling newfound visibility, analytics and insights with secure and resilient access to their confidential information.
Lastly, ePLDT also received the Tech Intensity Award for the third year in a row through a continuing focus on upskilling their employees to create a culture of innovation through learning.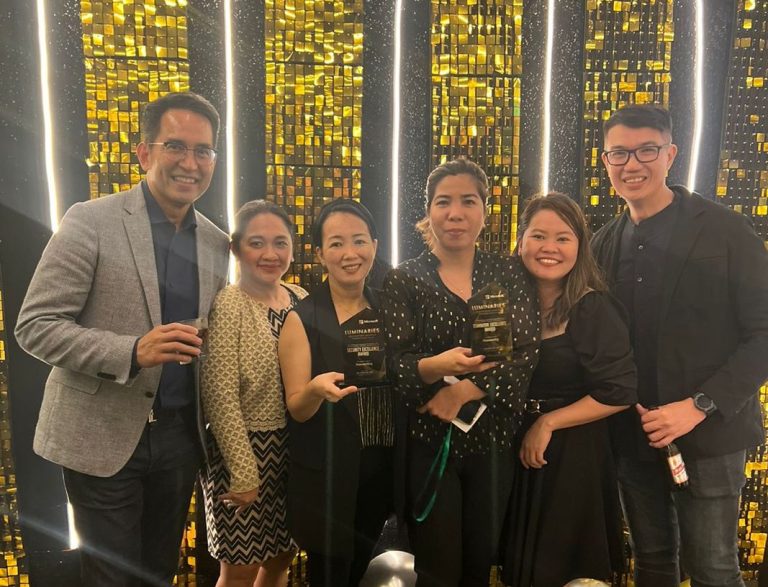 The company was awarded the Security Excellence Award by building on its end-to-end security foundation and creating a multi-horizon digital roadmap for a leading Philippine conglomerate, providing significant increase in employee productivity while keeping their customer's data environment secured.
Noventiq Philippines was also awarded the Teamwork Excellence Award, coming from its solutions built on Microsoft platforms that helped multiple organizations drive growth through automation of operations and processes, and reduce carbon emissions.
Meanwhile, for creating and deploying omnichannel solutions, Kation Tecchnologies Inc. enabled sales efficiencies and improved customer experience for major retailers, earning them the Business Applications Customer Recruit Award.
Finally, by providing a more secure database and server management solution alongside an enhanced security network for one of the top universities in the country, Microgenesis received the 2022 Rising Star Award.
As the year closes, Microsoft extends its gratitude to all partners for submitting their nominations and participation in the awards this 2022.
"It's a privilege for us to have so many partners who share the same vision of driving positive outcomes throughout the Philippines with technology. The quality of submissions made the judging process tougher than ever, with so much depth and scale to the impact of our partners' work. They all deserve to be celebrated and once again, we'd like to extend our congratulations to all our winners. We look forward to a new year of collaboration ahead," said Ricasa.